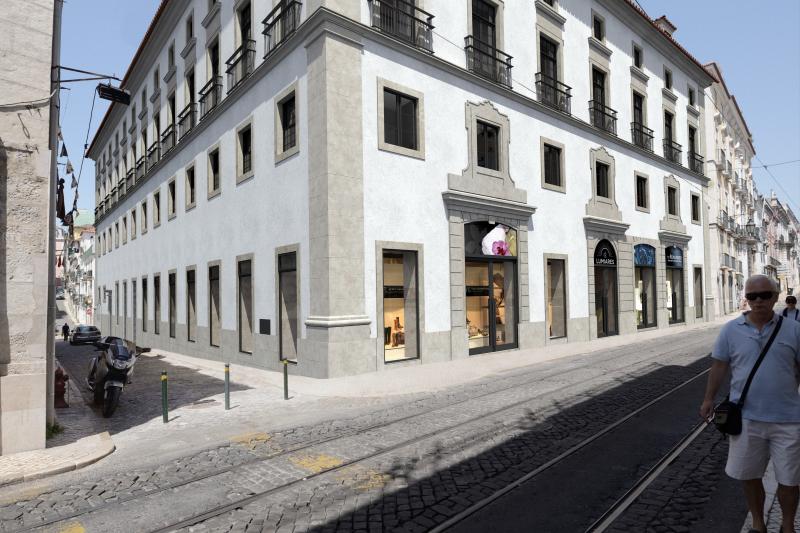 Exclusive commercial space perfectly located in the historic 16th century Palácio dos Condes de Lumiares, situated in the middle of Bairro Alto, one of Lisbon's most sought after real estate areas.
Enjoying a central and prominent hill-top location, the Lumiares building hosts 53 Luxury Hotel Apartments, underground parking a Spa, Gym, and a cosmopolitan rooftop bar, commanding amazing views over Lisbon.

The Lumiares represents the best that Lisbon has to offer
in terms of design, heritage, culture and character, making it the perfect space for high end luxury brands.

Just 2 boutique commercial spaces are available, with generous areas of 125m2 or 147m2.

Currently under construction, the properties will be finished and ready for delivery at the end of 2016.



Enquire about this property